Competing against 1,100 horses to be named the best barrel racing team in the world, Lori Dilisio and her horses, Tonka and Allegro, have broken barriers and are ready for more.
Dilisio, owner of Aspenwood Stables in Woodland Park, was one of the riders who qualified for the National Barrel Horse Association World Championships, an annual October event in Perry, Georgia.
"I was super nervous; there was a lot of fear taking an animal that far," he said.
Dilisio turned to her father, Charlie Switalski, who lives in California, to accompany her to the competition. "I twisted my dad's arm and forced him to go with me," she said.
With Dad to the rescue, the two drove from Woodland Park to Georgia, taking several days to rest the horses and see some of the sights. "My dad doesn't like horses, but he's a driver," Dilisio said. "He checked the oil, made sure everything was okay in the truck. We had a great time, we got to a couple of places along the way."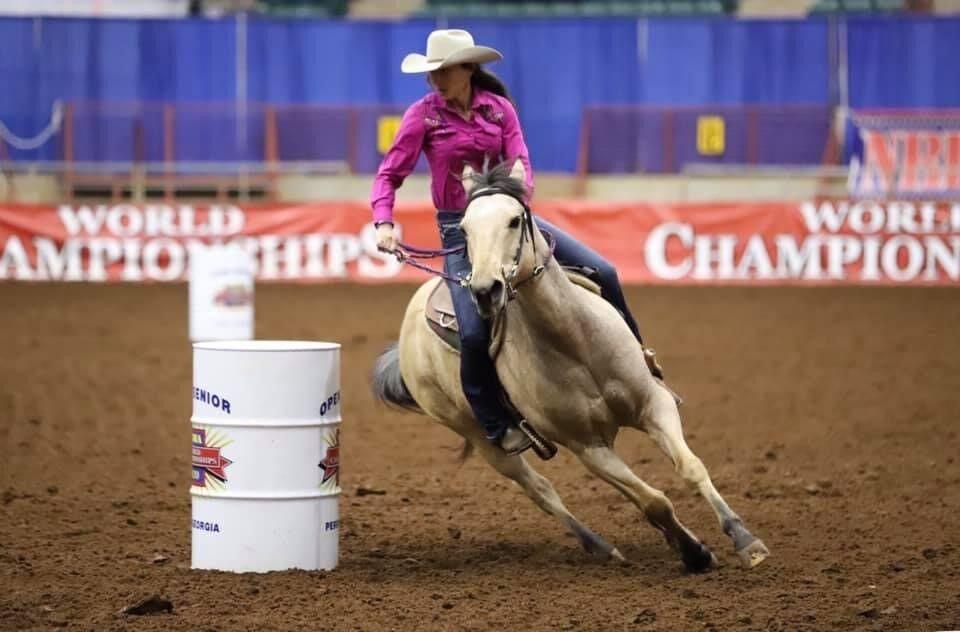 The week-long competition is daunting. Starting with 1,100 horses from around the world, 250 make it to the semi-finals and five horses compete for the world championships. "It's very difficult, a roll of the dice," he said. "We didn't win that first year, so I said, 'We have to go back.'"
That first year, in 2020, he raced Tonka, his 21-year-old buckskin Kiger mustang. Tonka was given to him as a gift from a former customer of the stables.
Dilisio's competition video and photos reflect the communication between horse and rider. As Tonka bends over to the task of running around the barrel, Dilisio responds with his mastery of the reins. The two are one as they perform a magnificent dance around the barrels.
"It was the most amazing and incredible experience ever seen," he said.
With an eye toward the future, last year Dilisio and his father raced both horses, Tonka, 21, and Allegro, 13. "Even though Allegro wasn't quite ready, I gave him the exposure and experience to see how it would turn out. do," he said. "Dad flew here from California, we loaded 'the kids' into my little trailer and headed east again."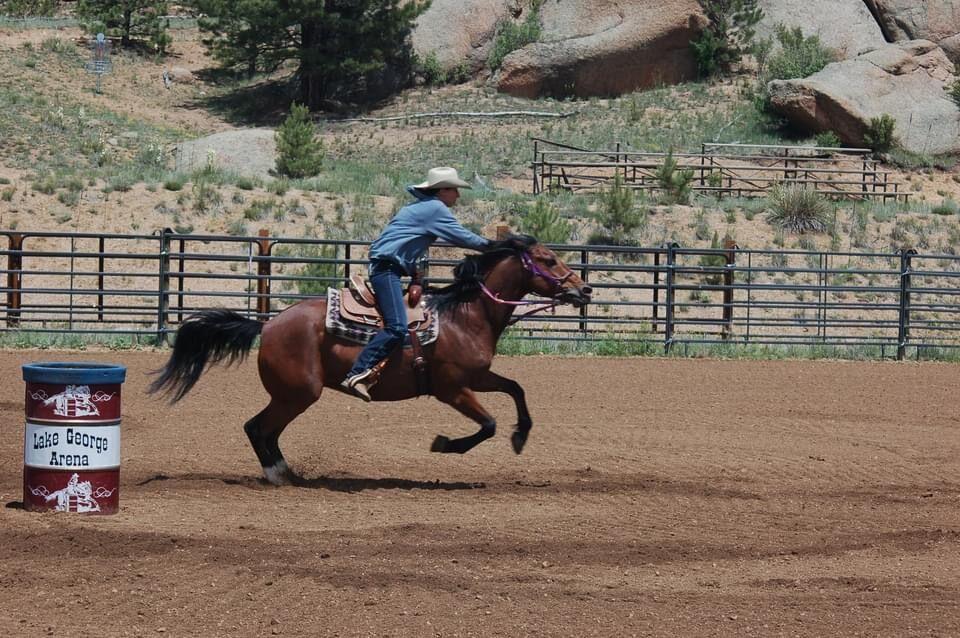 For the second competition, Dilisio rode both horses, exchanging one for the other throughout the week. "If you hit a barrel, it's a disqualification," he said. "I ran my two horses four times each and I didn't hit a single barrel, I had a clean pattern all week."
Dilisio qualified for the championships by competing in the America's Mountain Barrel Racing Series in Lake George, events founded by Steve and Kim Plutt. "Barrel racing is so much fun, so exciting and it gets your adrenaline pumping," he said. "We don't deserve horses, they are so good to us. They are the most wonderful animal."
Because he didn't win in October, Dilisio has a little internal push about next year, despite the expense and the distance. "We didn't win, so we have to come back. The event is an absolute joy and I have the support of my wonderful husband, James."
And his father is ready to go again. "I am very lucky to have my dad in my life, because making that trip would be so much harder if I had to go alone," she said.
Dilisio's mom, Kellie, jumps into action by flying to Georgia and spending the week there.
To help finance his competitions, Dilisio rides horses on his property at Aspenwood Stables.
"I love the physical activity of work; I have to be outside," she said. "I love it. If you live in Colorado, you have to be outside."