The second qualifying session in history at the Corniche circuit in Jeddah was not without drama with a shock Q1 elimination for Lewis Hamilton, a monster shunt for Mick Schumacher and a surprise for the first time in pole position in Formula 1 to Sergio Perez.
But what does this mean for Perez's future? How bad is the result for Hamilton and Mercedes?
Our editors give their verdict on F1 qualifying for the Saudi Arabian Grand Prix.
Hamilton could struggle to win races this year
Scott Mitchell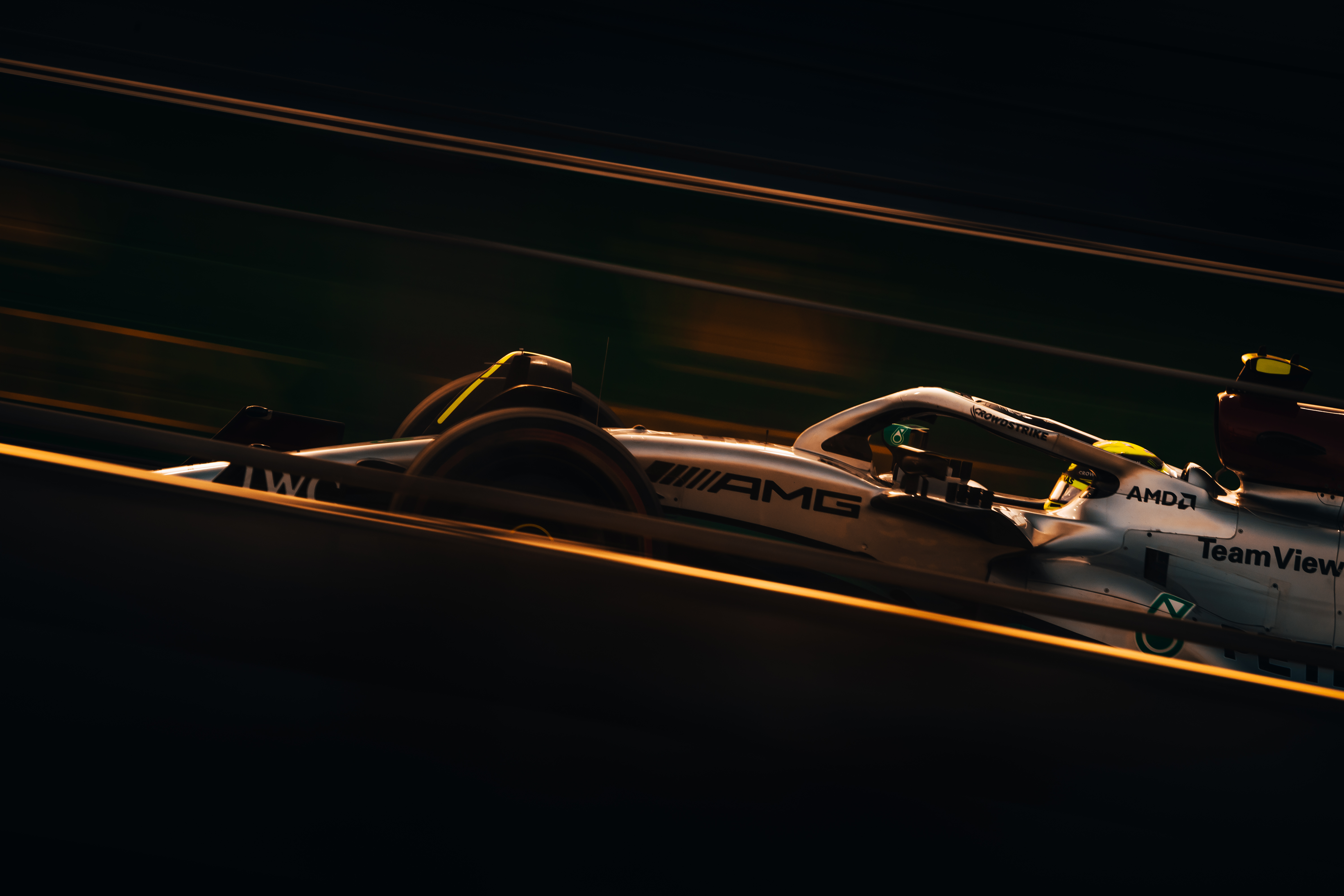 Whether Hamilton's plight is a direct symptom of a set-up gamble or simply the inherent difficulty of the W13, the cause is always the same: Mercedes' F1 isn't where it needs to be.
The extent to which Mercedes are struggling to improve their porpoising problem and are limited by the knock-on effects was laid bare by Hamilton's humiliating exit in Q1.
His team-mate George Russell explained how the problem is holding Mercedes back at the moment, as he has to spend most of his time improving one specific thing and less time optimizing other areas.
So even if Hamilton just had a mismatched balance and was way off because of it, it all comes down to Mercedes not being able to tune the car the way they want.
It served as the strongest evidence yet that the world champion team faces a big uphill battle to fight for wins this season, let alone titles.
It bodes well for Perez's future
Edd Straw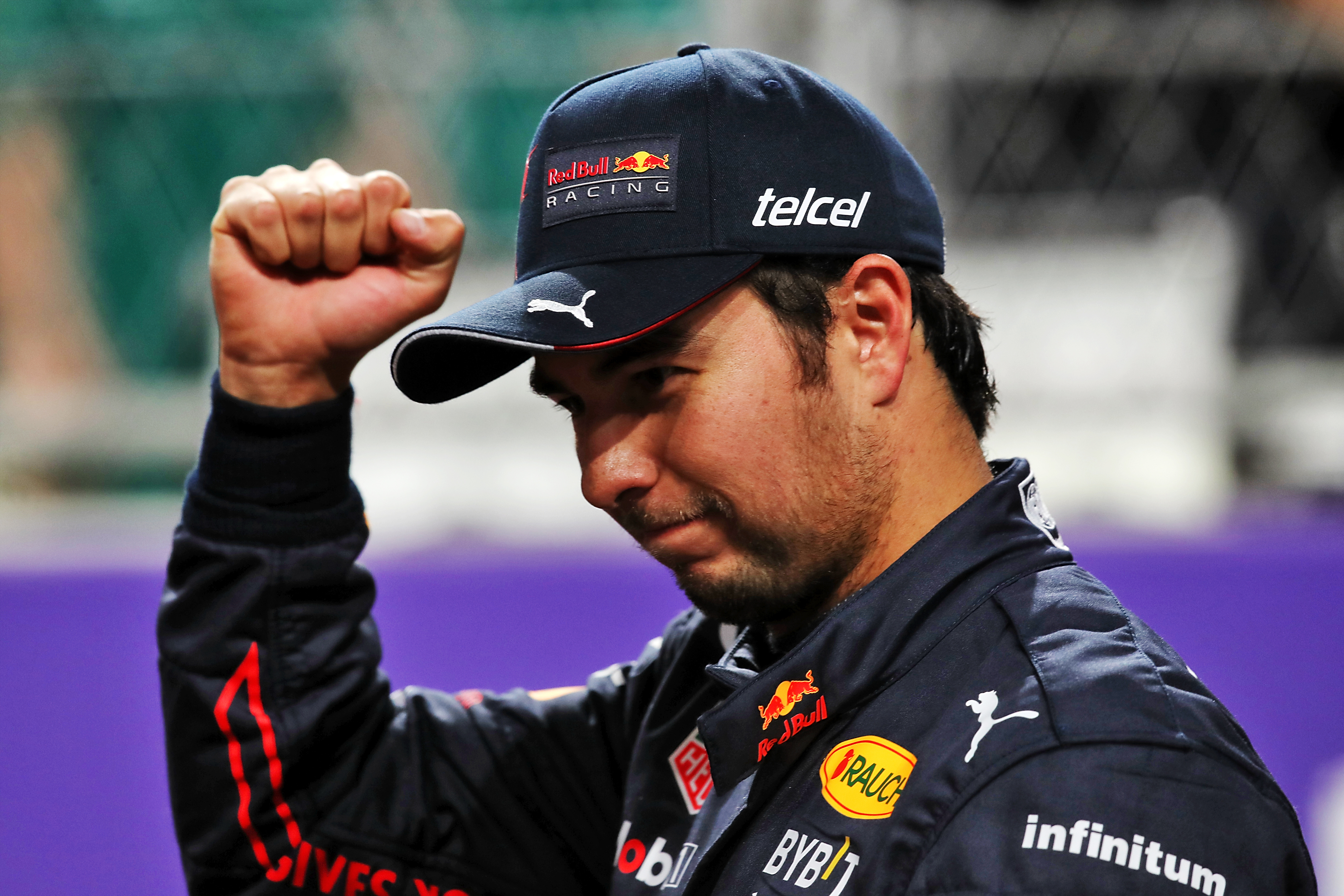 When Red Bull signed Sergio Perez for 2021 he seemed like the ideal number two. It didn't go that way last year and it was only in spurts that he did the work necessary to support Max Verstappen.
There were days like Baku where he did exactly what he was there to do, something he also did with that series of end-of-season podium finishes, as well as the odd cameo like holding Hamilton back at Abu Dhabi, but that was not enough.
He hoped that being there from the start of a new automotive philosophy would allow him to deliver the performance he is capable of, which should make him a consistent and capable number two for Verstappen. So far this season, he has.
His pole position is not only an emotional moment given that it took him more than a decade to achieve it, but it also shows that Perez can be there to pick up the pieces when things don't go so well for him. Verstappen.
We only have a sample of two races this year and Perez needs to be consistent, but for those who thought he was doomed to be dropped by Red Bull at the end of the year, it's a reminder that there is a very capable driver in there – someone who could still appropriate Verstappen's wing job.
He still has work to do if he wants to achieve this. But it's a good start.
Russell made the most of his Williams experience
Gary Anderson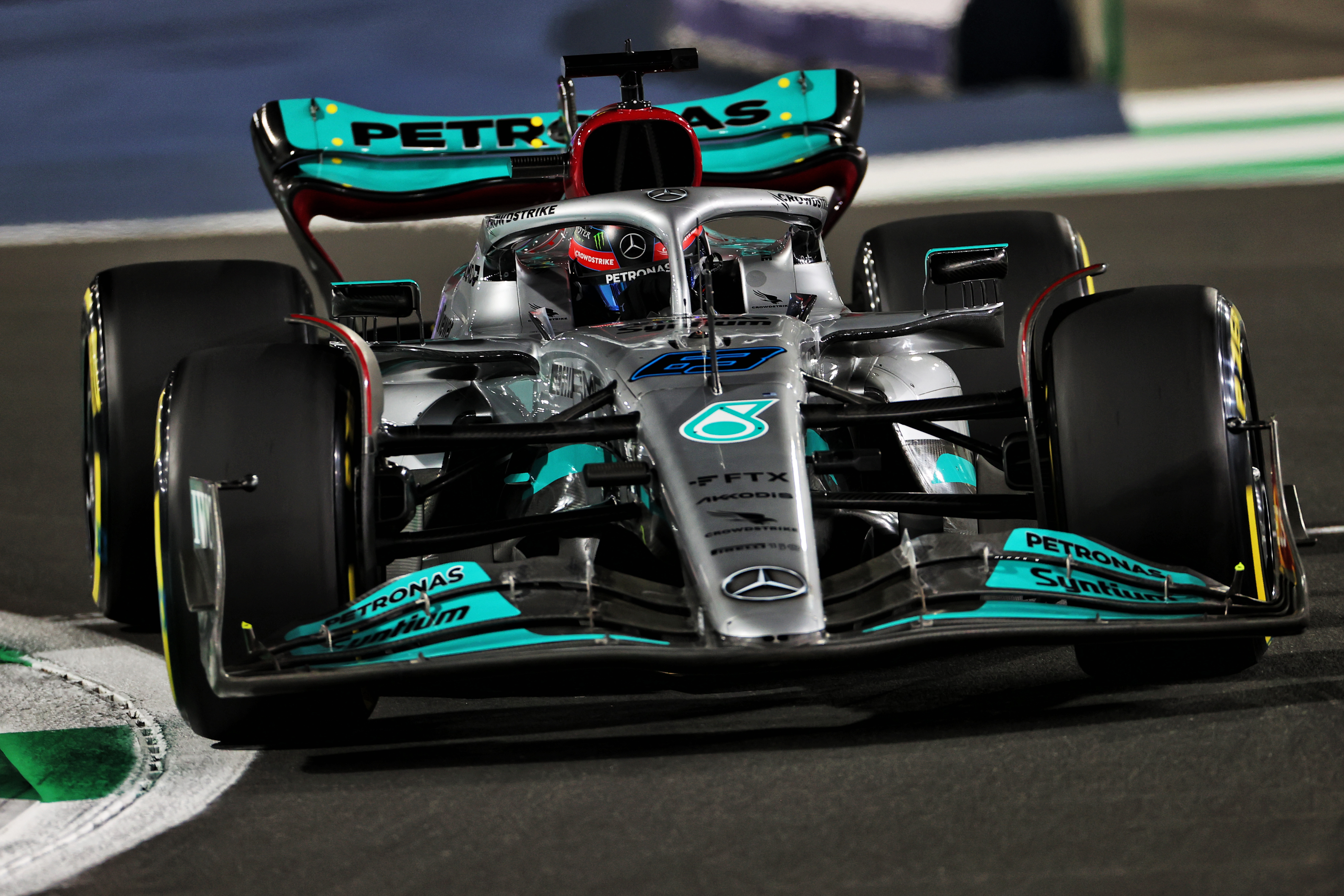 I think it's great to see Sergio get his first pole, he's shown in the past that racing is what he focuses on, I'm sure that's still the case, but starting from pole just might make it a bit easier to pull off a podium finish from his Saturday effort.
You could say that Perez has less pressure than Verstappen, and even Leclerc or Sainz. The team would have been very happy for him to be fourth, two maybe three tenths behind Verstappen, but just there to challenge if the opportunity presented itself.
I guess it's a bit like Mercedes, Hamilton is their man, so most of the team's attention will go in that direction with Russell picking up whatever he can.
Russell, having driven a Williams for the past three years. learned not to strive for perfection but to make the most of what you have every day.
Hamilton hasn't really been in this situation for many years if ever, today was an example of that, if the car was perfect I'm sure Hamilton would have been up there but that's not the case and until it's a thought, George will have the upper hand.
A missed opportunity for Ferrari
Jack Cozen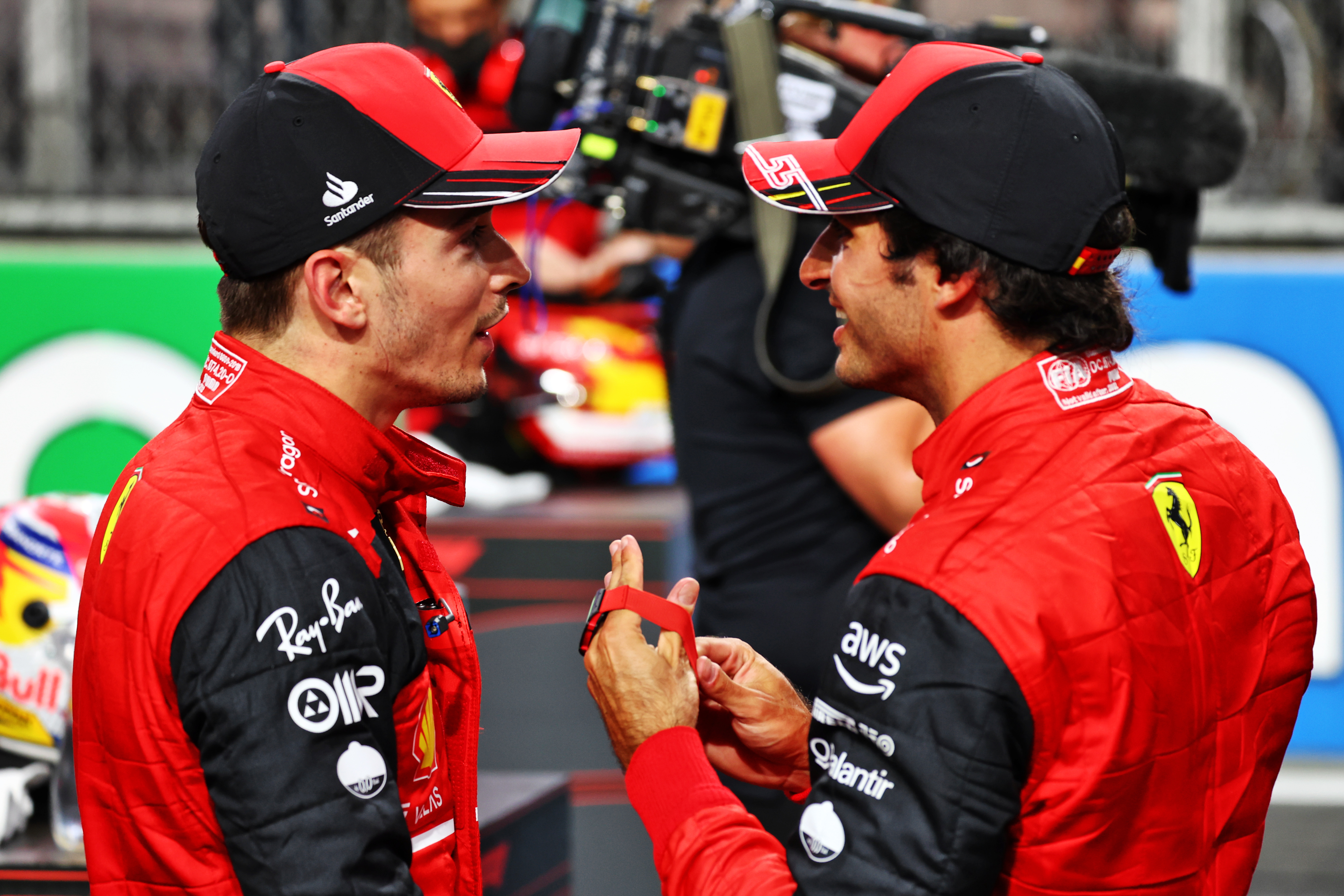 Ferrari was fastest in every session of the Saudi Arabian GP leading up to Q3.
That's not to say pole position was in the bag – the qualifying simulations Verstappen aborted in FP2 in particular but also in final practice suggested that if he chained one he would be on pace with Leclerc and Sainz – but it had to grow more and more confident of securing a second consecutive pole position.
Then Perez came out of nowhere.
Ferrari will still be happy that its test speed and the first round of the season have been validated on a very different second track. But there's no escaping the fact that a 1-2 on the grid – and the chance to dictate the race – went begging if you consider qualifying isn't traditionally Perez's strongest follow-up.
These thin margins add up. Having had his two cars ahead of an unusually subdued Verstappen, who complained of having no grip in Q3, the last thing he needed was to be beaten by second-placed Red Bull.
As early as it may be in the title race, the prospect of a second Ferrari 1-2 in two races might have seemed much more tangible than it does now had it remained locked out in the front row. That would have put Red Bull on their toes even more than they started the weekend – but Perez's pole gave him the chance to get that foot back in the door and start to claw back some ground.
Hamilton and Mercedes shouldn't panic… yet
Josh Suttle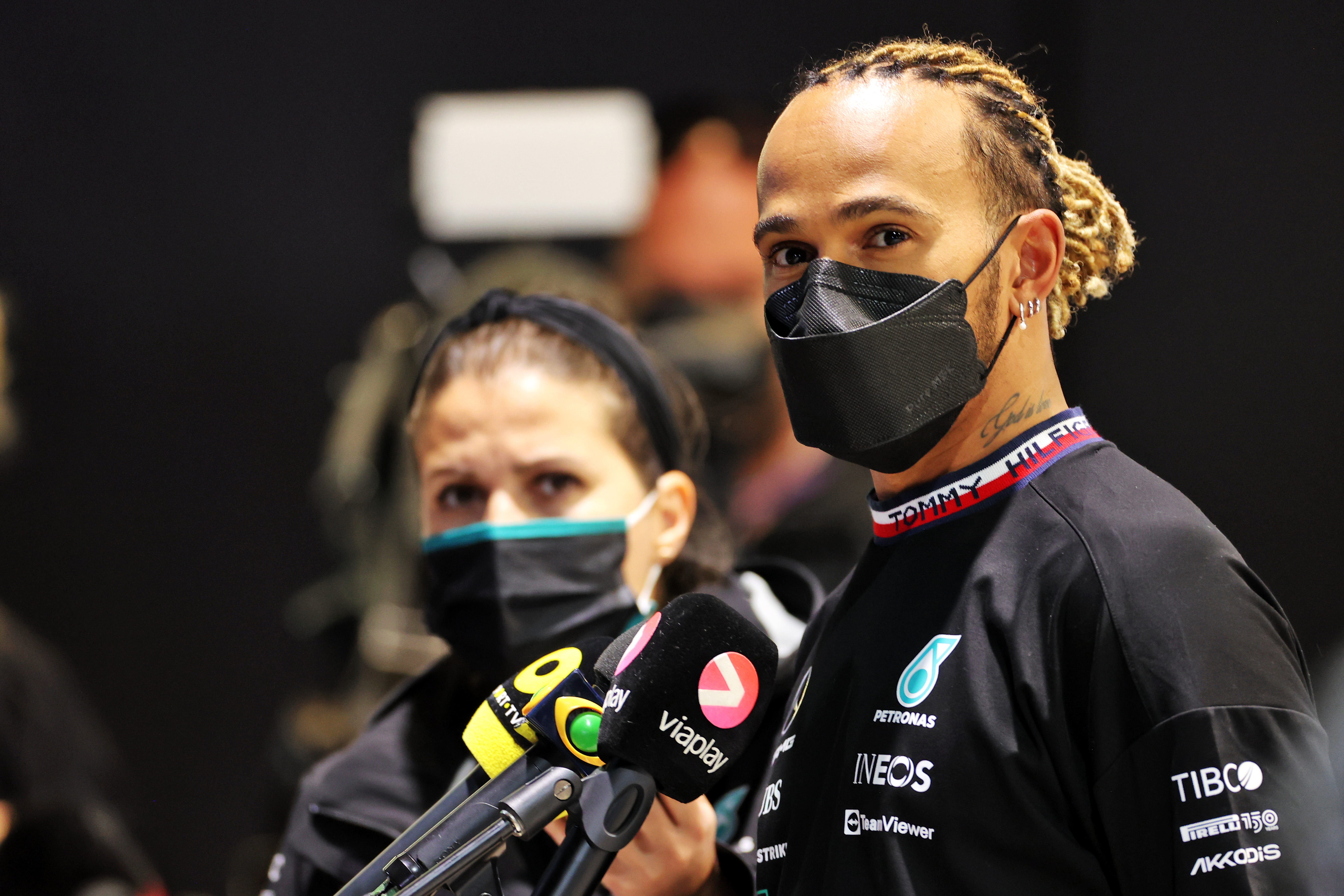 On paper, 16th place at pure pace is a diabolical result for the seven-time world champion and his worst since the 2009 British Grand Prix.
But in reality, the performance of his Mercedes team-mate George Russell demonstrates that an exit from Q1 is still an outlier even though the maximum possible was likely to be fifth on the grid.
Whether it's a tire overheating issue or an extreme tuning experiment gone wrong, the Mercedes certainly looks vulnerable on a lap at nearly the majority of midfield.
But we saw in Bahrain that the W13 should have the legs to land clearly between the Red Bull/Ferrari frontrunners and the racing midfield. And the likely stop-start nature of tomorrow's Grand Prix should provide plenty of opportunities for Hamilton to get back up there, especially if he uses the pit lane start to "change cars again".
And more importantly, it's the races ahead that will really decide whether Hamilton and Mercedes should worry or not. He has not had enough time to provide appropriate solutions to the problems he knows he has.
If that pain persists until the middle of the season, he should be worried, but at the moment it's just a painful extension of the problems that were already evident in Bahrain.