Best Horses of the Decade 2000-2009 by John Crofts
£34.95, published by Miralgo Publications
This may not be a book for Michael Gove, but it is likely to be a welcome one on the shelves of any racing enthusiast.
The secretary of state for equalization, housing and communities said at the time of the EU referendum: "I think the people of this country are fed up with experts."
Well, some of the most knowledgeable pundits are responsible for this masterpiece, the fifth in a series covering the racing and stallion races of the best horses of each decade, starting all the way back to the 1960s.
Anything Tony Morris, longtime Racing Post blood editor, doesn't know about breeding is clearly not worth knowing, contributing a typically wise analysis of how the best horses from 2000 to 2009 have become stallions.
Geoff Greetham was the man behind many of the hard-hitting essays in Timeform's now-defunct Racehorses and Chasers & Hurdlers over the years. With that avenue now cut off, he offers his convincingly argued views in these pages, and the pieces discussing performance-enhancing drugs such as "the elephant in the room" and the reasons why the interference rules should be changed show that He hasn't finished rocking the boat yet.
But John Crofts himself is the man whose work really sells this excellent reference work, providing most of the photos.
They illustrate factual reviews and detailed data profiles of the stars of the early 21st century, from Alamshar beating Dalakhani in a terrific shot of action from the 2003 Irish Derby to a remarkably sharp shot of another big day for the Aga Khan when Zarkava beat the perpetual. Youmzain runner-up at the 2008 Prix de l'Arc de Triomphe.
Crofts is no less sharp with his own comments in the book. Matt Chapman, "a particularly serious mistake", and ITV Racing in general may not enjoy settling down to relive a previous decade if they read the introduction first.
Which would be a shame, as this limited edition is a worthwhile investment for any bookshelf or coffee table.
david carr
Faster! Stronger! by Boff Whalley
£9.99, published by Great Northern Books
Such is the popularity of running these days that it's quickly (or slowly, depending on how fast you are) becoming a national pastime, and even those reluctant to lace up their running shoes are encouraged to get out there and take part in the Couch to 5K or local park runs.
Faster's theme! Stronger! it is running, but not as we know it. Gary Devine was one of Britain's greatest trail runners, and this biography, written by one of Devine's running companions, Boff Whalley, describes Devine's attempt to win the 1990 British Trail Running Championship.
Downhill (or hill) racing is an anarchic form of racing in which competitors face all kinds of obstacles. He's literally off the beaten path, and it's easy to see why Devine stood out. He lived a double life: part athlete, part punk, he played in a band and lived in a Leeds squat, and this is what makes the book so entertaining.
While some of his competitors arrived at the start line fully prepared for the race ahead, Devine more often than not tried to shake off a hangover.
The joy of running shines through in this book. Devine was "treating the sport like a game, climbing the hills to enjoy… celebrating the absurdity of going up and down mountains", with a team ethic as important as individual competition (Devine raced for Pudsey & Bramley) and each race It was followed by a good night out at the local pub.
At the heart of the book is Devine's anarchic spirit that makes the subject unique, and it's unlikely you've come across anything like it.
daniel hill
---
Read this below:
Jockey: Intriguing take on racing's quietest moments hits the big screen
---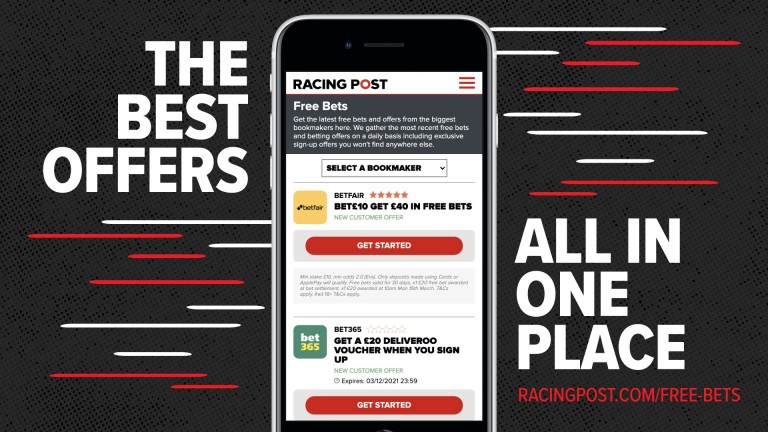 For all our exclusive free bet offers and must-have daily promotions, click the free bet button or go to racingpost.com/freebets
---
FIRST PUBLICATION 6:00 pm, APRIL 16, 2022