After traveling from Fargo, North Dakota, to South Carolina, Ryan Roshau was enjoying his first Breakfast at the Gallops experience on a sunny Friday morning at the Aiken training track.
"I think it's magical: the setting, the beautiful day, the horses and the people socializing," he said. "It seems to be an unofficial start to spring and the place to be."
Breakfast at the Gallops was held on the eve of the Aiken Trials, which Roshau planned to attend for the third time.
"I'm a lifelong racing fan," he said. "When you're a kid, in the middle of nowhere, you tune in to Triple Crown races (Kentucky Derby, Preakness Stakes and Belmont Stakes) on TV."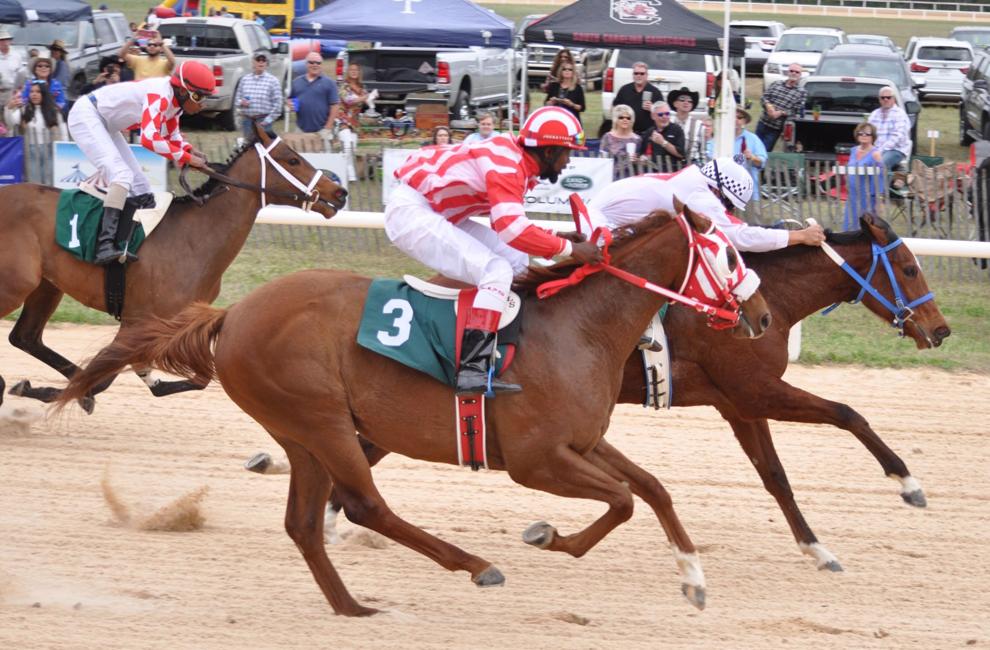 Roshau found out about Aiken by reading him in a book.
The late Summer Squall, who captured the 1990 Preakness while racing for Dogwood Stable, still ranks high among Roshau's favorite Thoroughbred racehorses.
"I work for Wells Fargo bank as a manager," he said. "I have to make three trips a year to Columbia, and I can almost tell when they are. I said, 'How does the middle of March work?' So here I am."
During Breakfast at the Gallops, the public had the opportunity to watch the Thoroughbreds train while eating a light meal that included fruit and biscuits with bacon, ham and sausage.
This year's special guest was Thoroughbred racing announcer and analyst Caton Bredar. He spoke to the attendees, who gathered near and at the Cot Campbell Clockers Stand. Jack Sadler, an Aiken resident and president of the South Carolina Thoroughbred Owners and Breeders Association, also spoke.
Sadler is also vice president of operations for Eclipse Thoroughbred Partners.
The Aiken Thoroughbred Racing Hall of Fame and Museum will benefit from the money generated from Breakfast at the Gallops ticket sales.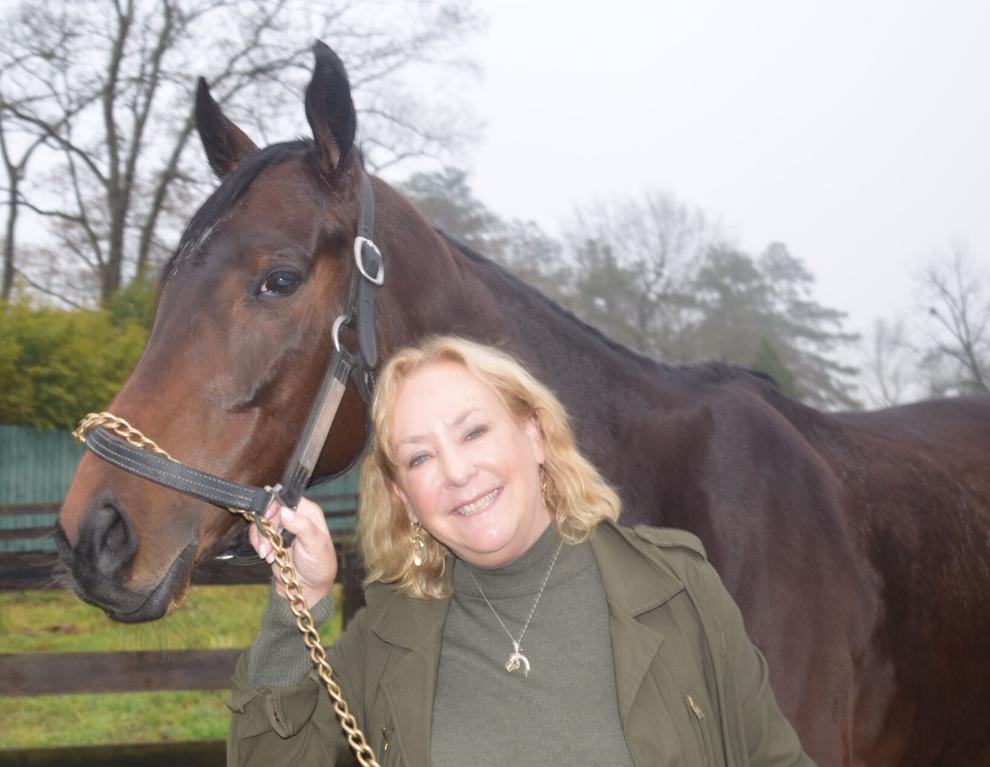 "After we pay our bills (for the event), we'll get a good portion of it and it'll go to help us put on exhibits and maintain exhibits," said museum coordinator Lisa Hall.
In 2021, Breakfast at the Gallops was canceled due to concerns over COVID-19.
About 40 more tickets were sold this year than in 2020 for Breakfast at the Gallops, Hall reported.
"We're glad the weather cooperated and we're grateful to Training Track for letting us be here," he said.
In the crowd, in addition to Roshau, were Thoroughbred owners and breeders Jim and Debbie Lee, who are Aiken residents.
"Probably our most famous horse, Daisy Devine, was trained here by Brad Stauffer and Ron Stevens (of Legacy Stable)," said Debbie.
Daisy Devine captured 10 of her 22 career races and earned $1,095,892.
In 2011, Daisy Devine beat St. John's River by a half-length at the Fair Grounds Oaks (gr. II) in Louisiana in March and then raced the Kentucky Oaks (gr. I) in May at Churchill Downs, where she finished. seventh.
Other races won by Daisy Devine included the Jenny Wiley Stakes (gr. IT), the Cardinal Handicap (gr. IIIT) and the Pin Oak Valley View Stakes (gr. IIIT).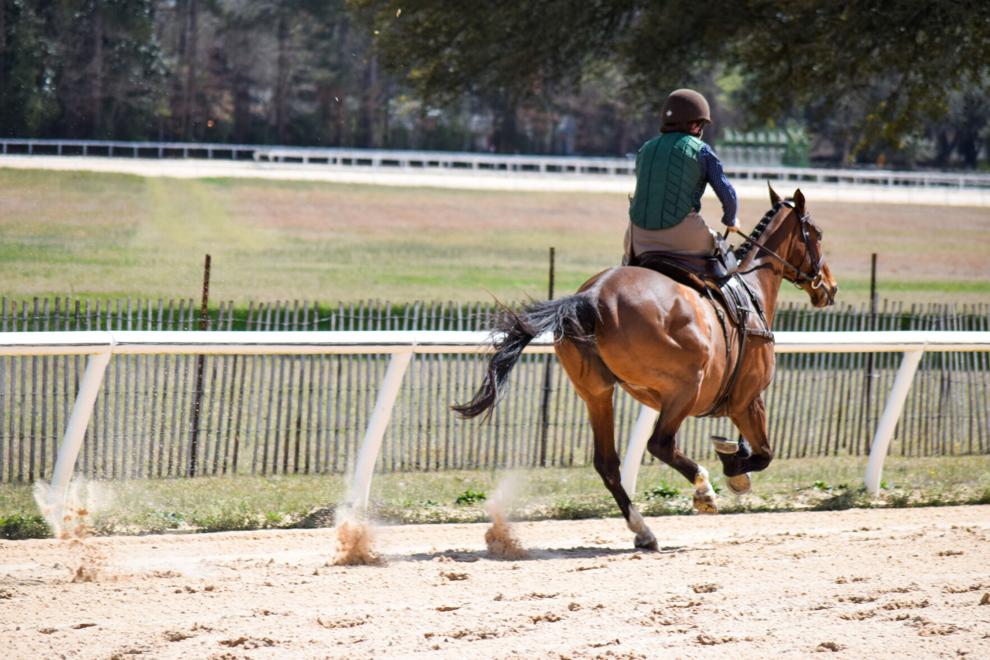 The Lees are the breeders and owners of a 2-year-old colt named Whiskey and Easy, whose name was inspired by Aiken.
"I couldn't believe no one had named a horse that, with Cot Campbell here and everyone else (involved in Thoroughbred racing)," Debbie said.
He added that he was having fun at Breakfast at the Gallops.
"We love Training Track and we love the people at Aiken," said Debbie. "It's Aiken, so you have to show up every time there's a party."
Aiken's training track is at 538 Two Notch Road SE
The Aiken Trials will kick off the Aiken Triple Crown. The Aiken Spring Steeplechase is scheduled for March 26 and Pacers & Polo will take place on April 2.