john piassek

April 4, 2022
Lots of racing action took place across the Mid-Atlantic last week.
Here's a look at the "three stars" for each track:
laurel park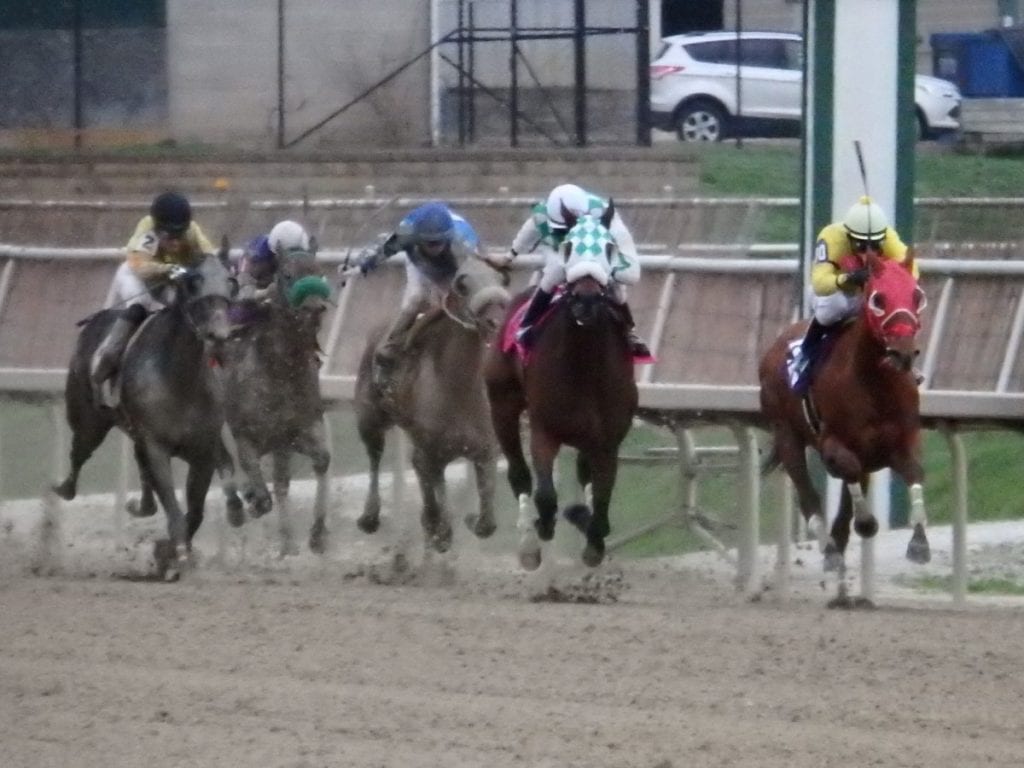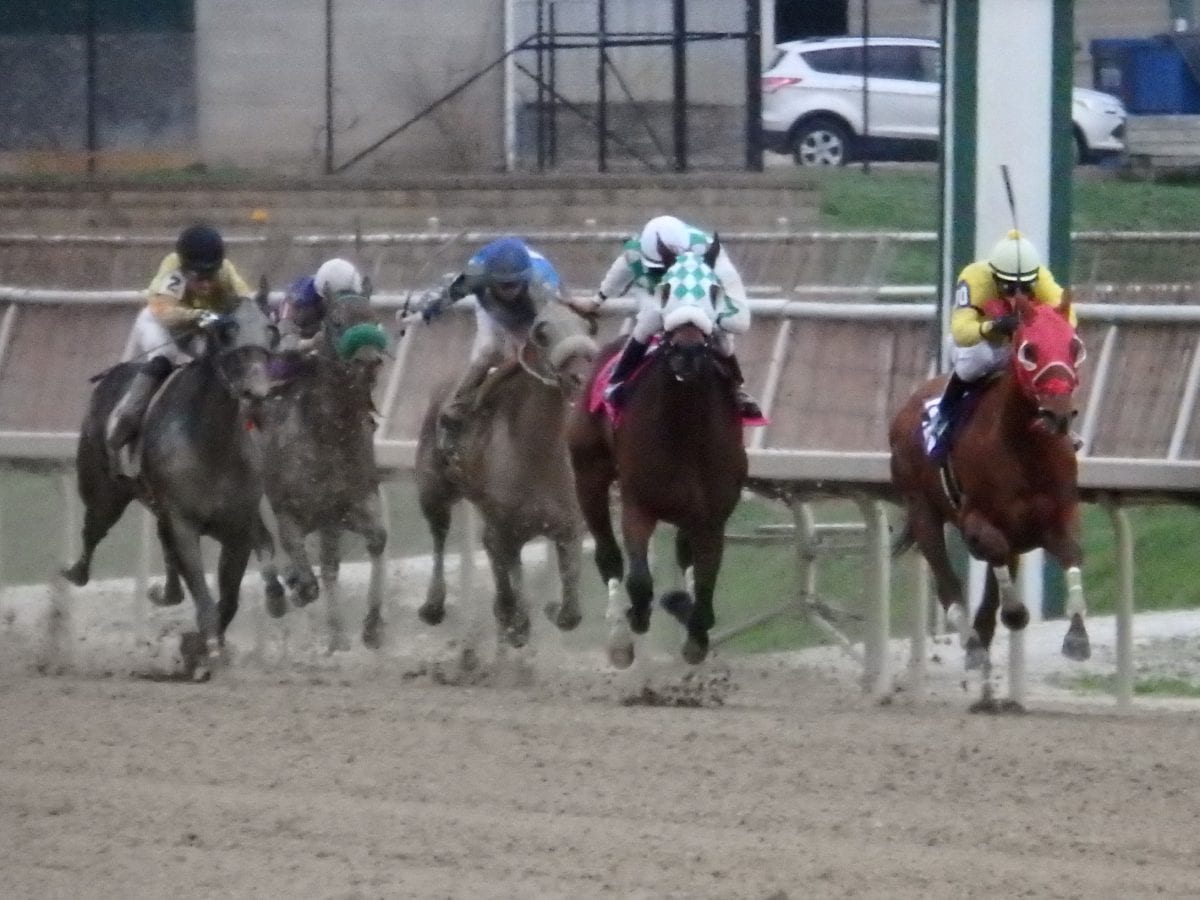 FIRST STARS: D'RAPPER. Jamie Ness fielded a pair in Saturday's feature race, a second-tier assignment optional claim contest. D'Rapper, the pacing half of the inning with odds, set the early pace, withstood a challenge from Benandjoe around the corner and held off to win by 1 1/2 lengths. He improved to 2-for-2 on the year, and has now won 22 times in 60 starts. It is owned by Troy Johnson and Jagger Inc and is ridden by Jaime Rodríguez.
SECOND STAR: EAST BAY. Sunday's feature was a second-tier assignment optional claim sprint over 5 1/2 furlongs. The Maryland-bred veteran Eastern Bay won and walked, rallying five wide down the stretch and moving on to win by 3 1/2 lengths. She's also 2-for-2 on the year and has fourteen career wins of her own with earnings approaching $600,000. Her most notable moment came at the 2020 DeFrancis Dash, where she finished second by a nose. It is owned by Robert Bone, trained by Claudio González and ridden by Mac Enríquez Jr.
THIRD STAR: CARIBBEAN. Earlier on Saturday's card, a competitive starter optional claim course traveled 1 1/16 miles. Caribbean, one of two in the race for Lacey Gaudet, set the pace early and retired late to win by 5 3/4 lengths. That was his first win of the year in four starts; she has also hit the exact two other times in the season. It is owned by Team Gaudet and Now or Never Stable, and is ridden by Jevian Toledo.
Charles City Racing
FIRST STAR: DECOUPAGED. Mama Tiger looked much better on paper in Wednesday's feature, a second-tier allocation optional claim race over seven furlongs. However, the likely favorite lost in a photo finish to Decoupage, who pulled off an 18-1 upset. With Jean Alvelo, he took the lead and fended off some early pressure from Complete Surprise. Moma Tiger, who made a great trip, jumped ahead of the early leader, but Decoupage held on for victory. She is owned by Wayward Farm and trained by Michael Gorham.
SECOND STAR: GOLDEN KEY. The West Virginia-bred got his first victory of his 4-year campaign on Friday. As a 1-5 favorite in a 4 1/2 furlongs assignment race, he lived up to the hype and saved plenty of tickets in the mandatory rainbow pick 6, with a three-quarter-length victory. He has now won six times in 13 starts and has never missed the board in his career. His biggest win to date was in last year's Coin Collector Stakes. He is owned and trained by Ronney Brown and was ridden by Carlos Lopez.
THIRD STAR: ARNALDO BOCACHICA. Bocachica added another treble to his credentials on Saturday, with three winners from four mounts. He flew home a couple for Anthony Farrior, taking race 3 with Roof Top Bar and race 5 aboard China Cat. After finishing third in race 6, he got the job done in race 7 with Door Buster, for the trainer Ollie Figgins III. Bocachica has 52 wins out of 157 mounts so far this year, ten more wins than runner-up Marshall Mendez.
parx racing
FIRST STARS: I AM REDEEMED. The winner of last year's Storm Cat Stakes made his debut as a 4-year-old last Tuesday in a second-tier assignment optional claim race. As the 11-10 favorite, this Pennsylvania-bred Penny Pearce-trained set the pace and won the mile, 70-yard affair by 2 1/2 lengths. All ten of his starts have been at Parx; he has won five times here with earnings of more than $229,000. It is owned by Larry Rebbecchi and ridden by Abner Adorno.
SECOND STATIONA: SHAMELESS. Later on Tuesday's undercard, Brazen won his fourth race of the year when he took a starting assignment contest by the nose. He dueled second choice Sevier most of the way, then had to deal with Sneakiness down the stretch. The two made it to the line together, but Brazen got the bob, making his supporters sweat at 1-5. Three of his wins have been at Parx; the other was at Penn National. He is owned by James Aguilar-Jimenez, trained by Ralph Riviezzo, and ridden by Dexter Haddock.
THIRD STAR: I AM THE TALENT. Wednesday's show was an open allotment sprint for fillies and mares. I'm the Talent won in a 22-1 upset, qualifying just off the pace and rising to win by a half-length over Bold Confection, who was more than nine lengths out of third. That was his first victory since last November and his sixth win overall. Anthony Nunez had the mount for owner Aurora Vista LLC and trainer Scott Lake.
The best of the region
I am redeemed: The stakes winner returned with a flourish.
rapper
eastern bay